Legal Databases
Free Legal Databases Accessible from within the Library*
*Lexis Vendor-sponsored database access (requires user self-registration for limited access):
https://www.lexisnexis.com/en-us/pa-access.page
Please note vendor-sponsored resources may have printing/download limitations and restrictions

Lexis Advance offers all federal and state case law, including unreported cases, statutes, regulatory materials, secondary sources, and forms. New Lexis databases include all California Practice Guides and Treatises, searchable by word or phrase, including California Forms of Pleading and Practice, the electronic version of the extensive 55 volume print set. Use Shepard's to update or validate citations, as well as to search for relevant case law and secondary sources.

 

 

*Westlaw Vendor-sponsored database access (requires user self-registration for limited access):
https://legal.thomsonreuters.com/en/forms/try-westlaw
Please note vendor-sponsored resources may have printing/download limitations and restrictions

Westlaw features include access to all federal and state case law, statutes, and regulations; citation analysis through Keycite; extensive secondary sources including 37 different Rutter Group California Practice Guides; All Briefs; CA legislative history; and the All Forms multibase, which combines Westlaw's forms databases, including national and state-specific forms. New databases have been added to our Westlaw subscription including Jury Verdicts and Settlements, Federal and State Court Dockets, and CA Trial Court Documents. Westlaw offers the accuracy of an improved search engine, the ability to search across all content simultaneously, and the option of emailing results directly from the database.

HeinOnline provides full-text access to legal journals, federal statutes & regulations, agency, and legislative history materials, and other government documents. The database is searchable via full text or phrase searching, or by author/title. All law journals that are contained on HeinOnline are searchable through the San Francisco Law Library catalog. 

*CEB  Vendor-sponsored database access (requires user self-registration for limited access):
CEB is offering free patron access for one month to CEB Pro which includes primary law, CEB's citator, TrueCite™ and access to over 150 of CEB's practice guides. To sign up for access follow this link:
https://research.ceb.com/support/form/countyLibrary
The link will lead to registration and request for access. (Enter State Bar Number or N/A when registering)
Please note vendor-sponsored resources may have printing/download limitations and restrictions

CEB OnLaw links to the California Continuing Education of the Bar (CEB) online library of publications such as action guides, practice materials, and forms. The database also permits a word or issue search across all available publications and forms. Our catalog has entries for the Library's print CEB collection as well as direct links to the CEB OnLaw database.

 
 
CCH IntelliConnect/AnswerConnect offers state and federal tax information. Access the California State Tax Reporter, the U.S. Master Tax Guide, and the Standard Federal Tax Reporter. Numerous tools and practice aids assist tax law practitioners, such as the home office deduction evaluator, loan amortization calculator, Multistate Quick Answer Charts to compare tax rates across jurisdictions, and summaries of legislative activity.

*NEW

Fastcase remote access!

Click on the link and enter User Name = SFLawLibrary & Password = fastcase

Fastcase provides access to state and federal law documents including federal bankruptcy, tax courts, US Supreme Court, federal district and courts of appeal cases as well as federal and state statutes and regulations. Dual column printing is available as is the ability to e-mail the results to your inbox.

Free online tutorials and documentation can be found on the Fastcase Support Page

CEB Essential Forms enables patrons to fill out and print completed California Judicial Council Forms, San Francisco local court and other forms on the Library's public computers. Printing costs are 20 cents per page.

Dissomaster is a California support calculation software program that produces reports to be submitted to Family Law Court.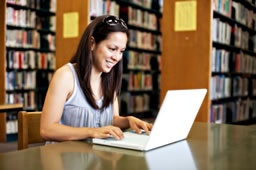 Free Databases Available Outside and Inside the Library
California Cases are available for free on the California Courts website. This free resource provides access to the official published court opinions from the California Supreme Court and the appellate courts, as well as slip opinions from the last 120 days and unpublished opinions from the past 60 days. Search the published opinions by terms, citations, party names, or judges.
Nolo Legal Information Reference Center contains the full text of hundreds of Nolo Press publications, the authoritative source of legal information for non-lawyers. The database also includes thousands of legal forms and other legal ebooks written for non-lawyers. Search the database by topic, Boolean operators, or SmartText (natural language).

California Legislative Information is the official site for California legislative information, including current and historical senate & assembly bills.

FindLaw is a search tool to find state, federal, and foreign legal sites. It contains recent statutes, case law, journals, legal topics, news, and discussion.

San Francisco Municode Library provides access to a listing of San Francisco Municipal Codes, including Building and Craft Codes. 

San Francisco Board of Supervisors Legislative Research Center is a free, online resource to search for all San Francisco legislation since 1998, information about past and current members of the Board of Supervisors, and Board and Committee meeting details.

Congress.gov provides information about federal legislation including the Congressional Record and committee information.