Law Libraries
San Francisco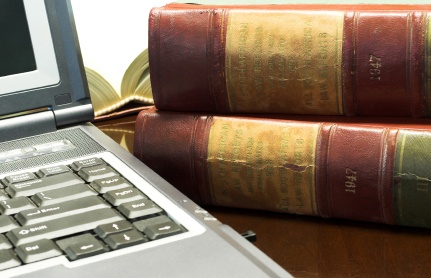 Bay Area Law Libraries
Bay Area Public County Law Libraries
Each county in California has a law library that is open to the public. Click here for more information on what is available in county law libraries in the Bay Area.
The Bay Area is peppered with law schools, and the ability of non-students to access each library varies. Click here for a summary of information on law school libraries in the Bay Area.
San Francisco Public Library
The Government Information Center is a government document depository of United States, California, San Francisco, and Bay Area regional agency documents. It is one of several California libraries named a U.S. Patent and Trademark Depository Library, and contains complete patents from 1790 to the present.
The San Francisco History Center is the official archives for San Francisco, and its extensive collection provides an exhaustive documentation of the San Francisco experience. In addition to the usual suspects of books, newspaper clippings, photographs, and maps, its Print Collection includes biography files of prominent San Franciscans and architectural drawings, and its Archives and Manuscripts Collection covers everything from the anti-Vietnam war movement to the AIDS epidemic. Also noteworthy are the online resources on How to Research a San Francisco Building and the Pathfinder to Vital Records.
Federal Libraries
The Law Library of Congress was established in 1832 and is the world's largest law library. Its print collection covers almost every jurisdiction in the world, and its website provides many useful legal research resources, including:
The Library of Congress is the largest library in the world and serves as the research arm of the U.S. Congress. Selected content of its collection is available online and arranged by topic: Government, Politics & Law provides documents related to the branches of government, civil rights, the Constitution, and elections and voting. The Library of Congress' American Memory historical collection is a digital record of the American experience; the Government and Law section includes Presidential papers, documents chronicling the struggle for women's suffrage and workers' rights, and the Frederick Douglass papers, among other treasures.
Law Library Associations
American Association of Law Libraries (AALL)  is the professional organization for law libraries of all types. The site links to U.S. law library web pages and many legal research links.
NOCALL California Resources is the Northern California chapter of the American Association of Law Libraries. This site provides links to legal resources, articles, law library employment listings & local law library activities.
California County Public Law Libraries
The California County Public Law Librarians website links to California county law libraries, courts, public libraries, legal services providers and government officials. It contains legal research information and tips, a self-help page, and mini-courses in key legal topics, such as finding forms, laws, and court rules. It links to the AskNow live online reference service.