The Collection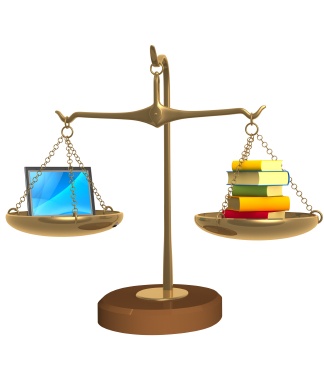 The San Francisco Law Library maintains an extensive text and database collection for legal research. The Law Library collection, which may be searched through the online catalog, includes a print collection of all 50 state codes, texts on a wide range of legal subject area, professional practice sets, Restatements, law reviews, and other core legal resources. With a major emphasis on California law, the library has a full circulating collection of the California and Federal Rutter Group series, CEB (California Continuing Education of the Bar) professional practice and Action Guides, and other important related resources on substantive and procedural law.
Electronic Resources:
Electronic databases, which supplement the text collection and offer various structured means for case research and other work, including public access to Westlaw, Lexis, Shepard's, CEB OnLaw, Fastcase, HeinOnline, as well as interactive court forms which enable library patrons to complete and print court forms in the Library. Please visit our Legal Research section of our web site for more information.
Special Collections:
MCLE Self-Study Audio Programs - To enable attorneys to complete MCLE requirements, the Library offers self-study programs from Versatape on audio CD. Program topics include legal ethics, the elimination of bias in the legal profession, the prevention of substance abuse in the legal profession, lawyering skills, as well as several substantive practice areas. CDs may be borrowed or used in the library for a small fee.  For more information, please click here. For circulation policy details and a complete list of program titles, descriptions, and credit details, please click here.

Self Help for Non Lawyers - The Library provides an extensive self-help collection of Nolo Press and other materials written by lawyers for non-lawyers, to assist in understanding legal issues. The collection includes forms, How To guides, information about what to do in court, wills, family law matters and much more. Please visit the Self Help section of our web site for more information.
Archived Materials - The Law Library maintains an archive of earlier editions of text materials for reference, along with earlier versions of codes, administrative regulations, court rules, and other source materials. The California Statutes, as enacted (Chapter Statutes) are available from 1850.
The California Administrative Materials Archive, includes all CA Administrative Registers from 1945 forwards, a collection of Notice Registers (Z Registers) starting from 1980, older California Building Codes, and earlier editions of Uniform Building Codes.
The San Francisco Municipal Code Archive, includes older San Francisco Charters and Municipal Codes, various dates and municipal topics, including the San Francisco Building Code, along with superseded pages from current loose-leaf editions of the San Francisco Municipal Code.
Law Practice Management Collection, focuses on the practical and business realities of law practice.
Rare Book Collection - The Law Library has an extraordinary legal rare book collection, and plans to move it to the Library soon.