Legal Tips From the Library Cat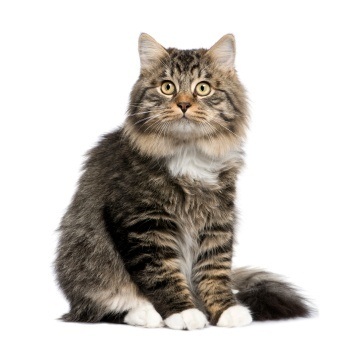 Free Online Case Law Research from Ravel Law Visually Displays Search Results
If your case research resembles a tangled ball of yarn, try Ravel Law's unique search visualization tools to unravel the thread. Ravel Law is the result of a collaboration with Harvard Law School to digitize its case law collection and "free the law," making it publically available and free of cost to search.
Ravel Law's search visualization tools allow researchers to quickly identify leading cases and see the relationship between cases, saving considerable time and effort. The top 75 Boolean search results are "mapped" on a grid, with each case represented by a circle. The bigger the circle, the more times the case has been cited, so seminal cases are quickly identifiable. Selecting a case on the grid draws lines connecting it to both incoming and outgoing citations. The thickness of each line indicates the depth of treatment of the cited case, so you know where to focus your attention.
Ravel Law currently has all U.S. Supreme Court cases, Circuit Court cases beginning in 1925, District Court cases beginning in 1933, California state court cases since the 1850s, and other state court cases since 1950, which will be expanded over time.
Ravel Law lacks a citator, so it should be used in conjunction with Shepard's or KeyCite. It also lacks some of the precision of Westlaw or Lexis, and of course there are no helpful links to relevant treatises or practice guides. Still, it is a way to search California state case law for free, and its search visualization tools add clarity to a complex process. (Winter 2016)
San Francisco Legislative Information at Your Fingertips
The San Francisco Board of Supervisors Legislative Research Center is a free, online resource to search for all San Francisco legislation since 1998 as well as information about past and current members of the Board of Supervisors. Use the Calendar tab to view and download past, current, and future Board and Committee meeting details—including agendas, minutes, transcripts, audio, and video. Use the Legislation tab to search for and download all legislation introduced since 1998, as well as to read and monitor the status of currently pending legislation. From the People tab, search for voting records, attendance records, and sponsored legislation of individual Supervisors since the mid-1990s. Learn more about the Legislative Research Center, and consult the Search Help for tips on how to better construct your search with wildcard characters and Boolean operators. (Fall 2014)
A Site for California Cases – A Very Free Alternative to Lexis and Westlaw
Looking for a California case, but can't make it to the library? Then look no further than the California Courts Website - the Official Case Law of the State of California. The official published court opinions from the California Supreme Court and the appellate courts are provided free of charge by Lexis, but unlike Lexis or Westlaw you can access these opinions from your very own home – for free! Search by terms, citations, party names, or judges, and see the cases appear before your very eyes. This site also features slip opinions from the last 120 days, unpublished opinions from the past 60 days, and material from special sessions of the California Supreme Court and California Courts of Appeal – for free! Use the link above, or look on the San Francisco Law Library website under Legal Research – Legal Links – California – California Supreme Court and Appellate Court Cases and get started today!
This is just one of the many legal links available on our website. Please feel free to explore the site for even more free resources, and remember that you can ask one of our reference librarians for further help in your search! Call (415) 554-1797. (Summer 2012)
A Few Good Books...
Crossover Issues in Estate Planning and Family Law    
Included in the Law Library's collection is CEB's Crossover Issues in Estate Planning and Family Law ("Crossover Issues"). This practice guide is designed for both estate planning and family law practitioners, as it clarifies how rules in these two areas of the law intersect upon the occurrence of certain events. It is drafted with the understanding that both estate planning and family law are complex, highly specialized practice areas, and it is unlikely for the typical practitioner in either field to have a fluent mastery of both fields. With that in mind, Crossover Issues adeptly highlights the relevant ethical issues and essential legal concepts that a lawyer requires in order to provide skilled representation in these overlapping practice areas. Crossover Issues may be borrowed for one week. It is also available in the Law Library on CEB OnLaw in the Estate Planning section.
Admiralty and Maritime Law
The Law Library is pleased to have in its collection Admiralty and Maritime Law by Thomas J. Shoenbaum. This is a two-volume treatise that covers every aspect of this topic, from the ancient roots of maritime law to modern piracy and marine pollution, and of course more common features of practice such as in rem attachment and COGSA.
The 2014 Solo and Small Firm Legal Technology Guide
The Law Library's collection includes The 2014 Solo and Small Firm Legal Technology Guide ("The Legal Technology Guide"), from the ABA's Law Practice Management Section. This book is the only annual publication devoted to legal technology. It is an indispensable companion for the solo practitioner or small firm ("SSF") lawyer struggling to sort through the seemingly endless choices of technology to equip a law office. The goal of The Legal Technology Guide is to find the "sweet spot" of legal technology—the best value for the dollar. It is specifically tailored to SSF practice, with an eye toward its budget constraints and technological requirements for a growing practice. The Legal Technology Guide is part of the Law Library's Law Practice Management Collection. (Fall 2014)
Where to find California Attorney General Opinions
Bound volumes of the Opinions began publication in 1944. Earlier, but not printed opinions, are available on microfilm, beginning with 1899. For information about where to find microfilm, online, and print Opinions, see the AG Opinions Reference Note. 
Student Loan Solutions: Legal Resources for the Discharge of Student Loans in Bankruptcy
Given today's sputtering economy and anemic job market, many graduates are heavily burdened by student loans and consumer debt. Some are so overwhelmed by debt that they ultimately seek the "fresh start" that bankruptcy offers. Student loans, however, are dischargeable only if their repayment would constitute an "undue hardship." The San Francisco Law Library has compiled this list of its resources to guide debtors in their quest to meet this difficult standard.
Changes in the 2010 Bluebook: A Uniform System of Citation
The Nineteenth Edition of the "uniform" citation manual is here and available at the Law Library! The biggest change and help is the information on citing to internet sources. Rule 18, on Internet, electronic, and non-print sources, has changed in its entirety. The Rule makes important changes to online citations, making the formats more intuitive and useful (such as requiring a timestamp for citations to blogs and clarifying when to include parallel citations to internet sources or online databases). The most innovative change is that Rule 18 clarifies short-form citations for online resources and Westlaw or Lexis case citations. Any citations to online or electronic sources should consult the new edition for guidance and clarity.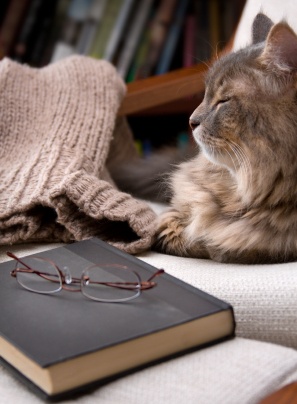 Feel Like a Cat Chasing Its Tail to Find San Francisco Superior Court Case Information?
Jump off the merry-go-round and onto the San Francisco Superior Court Case Information Page. Search the Register of Actions, which lists case filings. Use party name or case number to find: Selected document PDFs, parties, attorneys, calendar, and payments. Click here for a  help menu of tips, instructions, and date ranges related to online access of Unlimited Civil, Limited Civil, Probate, Small Claims, and Family Court filings. If you cannot find the information that you seek online, check to see whether it is available in print by contacting Civil Records at (415) 551-3802, and Criminal Records at (415) 551-0679.   
Want to search and view an appellate brief?
See if another legal cat has already drafted your argument. Check out the new All Briefs Westlaw database available on the Library's public access computers. Search appellate briefs from California, federal, and other courts. Read the arguments and legal authorities cited by lawyers who have tackled issues similar to yours. If briefs aren't your cat's meow, you may still find the p-u-u-rrrrfect resource to help tackle your issue among dozens of free Westlaw databases at the Library. Rutter Guides, Restatements, Norton Bankruptcy Law & Practice, and Immigration Libraries are just a few. Questions? Ask for a demonstration. Call us at (415) 554-1797.  
The Big Decision to Open Your Law Office...
So begins the newest and best book on starting a practice: California Guide to Opening and Managing a Law Office, published by the State Bar in 2008.  It provides a focused analysis of preliminary concerns, including financial considerations, choosing a practice area, creating a business plan, finding office space, developing systems and office procedures, and billing and fees. Circulating copies of this invaluable and comprehensive book are available in the Law Library's Law Practice Management Collection.  If the book is checked out, call us at 554-1797 and request a hold and we will notify you when it is next returned.  The Law Library has many other resources about establishing and maintaining solo or small firm practices in its Law Practice Management Collection.
Searching All of CEB in One Easy Step
If you haven't tried the CEB OnLaw database at our Library locations, ask a reference librarian for a demonstration!  This database contains most CEB practice sets and Action Guides, so it is simple to cross-search all publications at once. As an example, a search for the words, predatory lending, brings up several sections of the California Mortgages, Deeds of Trust & Foreclosure Litigation set, as well as California Real Property Remedies, several articles in the Real Property Law Reporter, and references to their two Elder Law practice sets. This is especially handy when the issue cuts across several substantive areas, and there is no one obvious practice set on the topic.  You can open and view any of these texts, view the chapters, index, and actual pages.  You can also bring up any of the forms referenced, and sample forms can be saved in Word format on a memory stick, either your own or one available for purchase in the Law Library.  The book versions of the CEB collection are available at the Law Library, including a circulating copy.  See the library catalog, or call (415) 554-1797 for more information or for your requests.